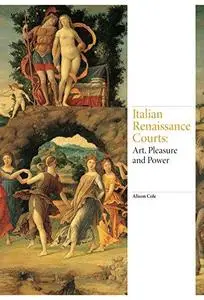 Italian Renaissance Courts: Art, Pleasure and Power By Alison Cole
2016 | 257 Pages | ISBN: 1780677405 | PDF | 14 MB
In this fascinating study, Alison Cole explores the distinctive uses of art at the five great secular courts of Naples, Urbino, Ferrara, Mantua, and Milan. The princes who ruled these city-states, vying with each other and with the great European courts, relied on artistic patronage to promote their legitimacy and authority. Major artists and architects, from Mantegna and Pisanello to Bramante and Leonardo da Vinci, were commissioned to design, paint, and sculpt, but also to oversee the court's building projects and entertainments. The courtly styles that emerged from this intricate landscape are examined in detail, as are the complex motivations of ruling lords, consorts, nobles, and their artists. Drawing on the most recent scholarship, Cole presents a vivid picture of the art of this extraordinary period.