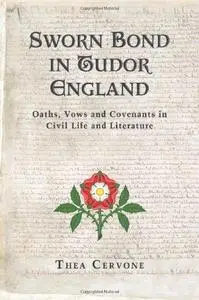 Sworn Bond in Tudor England: Oaths, Vows and Covenants in Civil Life and Literature By Thea Cervone
2011 | 224 Pages | ISBN: 0786449837 | PDF | 2 MB
The swearing of oaths is a cultural phenomenon that pervades English history and was remarkably important during the sixteenth century. This multi-disciplinary work explores how writers of the Tudor era addressed the subject in response to the profound changes of the Reformation and the creative explosion of the Elizabethan period. Topics include how the art of rhetoric was deployed in polemic, the way in which oaths formed bonds between Church and State, and how oaths functioned in literature, as ceremony and as a language England used to describe itself during times of radical change.