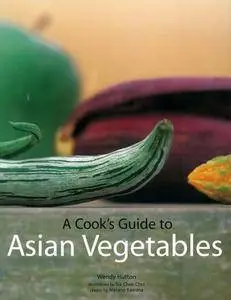 A Cook's Guide to Asian Vegetables By Wendy Hutton, Sui Chen Choi, Masano Kawana
2005 | 208 Pages | ISBN: 0794600786 | EPUB + MOBI | 8 MB + 9 MB
A Cook's Guide to Asian Vegetables provides everything you need to know about 129 of the most important and widely available Asian vegetables - from their fascinating history to descriptions of appearance and flavour. The author includes inspirational recipes, as well as medicinal and nutritional values. She also provides tips on selecting, storing, and preparation, along with information about folk beliefs and traditional Asian remedies.