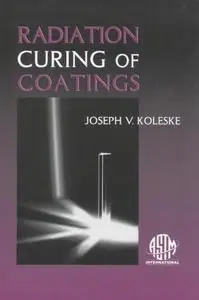 Radiation Curing of Coatings (ASTM Manual Series, 45) By Joseph V. Koleske
2002 | 240 Pages | ISBN: 0803120958 | PDF | 4 MB
Radiation curing technology can increase production, save money, improve working conditions, and decrease pollution. This manual's straightforward style makes it easily understood and allows readers to go directly from the book to their specific work area of radiation-curing technology. In general, the book relies on written explanations rather than numerous figures and tables. Industrial applications include: overprint varnishes, printing and graphic arts, automotive, plastics, electrical, electronic, optical, UV powders, and wood finishing.