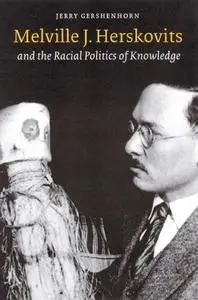 Melville J. Herskovits and the Racial Politics of Knowledge (Critical Studies in the History of Anthropology) By Jerry Gershenhorn
2004 | 347 Pages | ISBN: 0803221878 | PDF | 2 MB
Melville J. Herskovits and the Racial Politics of Knowledge is the first full-scale biography of the trailblazing anthropologist of African and African American cultures. Born into a world of racial hierarchy, Melville J. Herskovits (1895–1963) employed physical anthropology and ethnography to undermine racist and hierarchical ways of thinking about humanity and to underscore the value of cultural diversity. His research in West Africa, the West Indies, and South America documented the far-reaching influence of African cultures in the Americas. He founded the first major interdisciplinary American program in African studies in 1948 at Northwestern University, and his controversial classic The Myth of the Negro Past delineated African cultural influences on American blacks and showcased the vibrancy of African American culture. He also helped forge the concept of cultural relativism, particularly in his book Man and His Works. While Herskovits promoted African and African American studies, he criticized some activist black scholars, most notably Carter G. Woodson and W. E. B. Du Bois, whom he considered propagandists because of their social reform orientation. After World War II, Herskovits became an outspoken public figure, advocating African independence and attacking American policymakers who treated Africa as an object of Cold War strategy. Drawing extensively on Herskovits's private papers and published works, Jerry Gershenhorn's biography recognizes Herskovits's many contributions and discusses the complex consequences of his conclusions, methodologies, and relations with African American scholars.