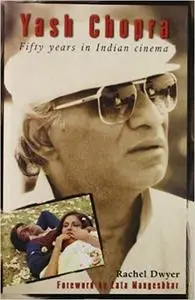 Rachel Dwyer, "Yash Chopra: Fifty years in Indian cinema"
English | 2002 | ISBN: 8174362347 | PDF | pages: 274 | 35.6 mb
From his directorial debut in 1959 with Dhool ka Phool, this book spans Yash Chopra's four decades as a director describing some memorable classics like Deewar and Kabhi Kabhie. It journeys with him to his advent as a producer in 1973, enumerating his enormous box-office hits during the '90s, including Dilwalw, Dulhania le Jayenge. Many illustrations, including color.