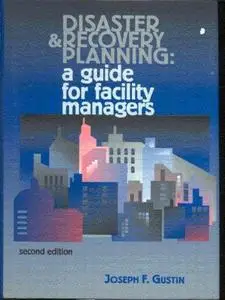 Disaster & Recovery Planning: A Guide for Facility Managers ( By Joseph F. Gustin
2002 | 328 Pages | ISBN: 0824709195 | PDF | 3 MB
Now available in its fully updated second edition, this book is written for facility managers, safety compliance officers, risk managers, engineers and consultants as a ready guide to emergency response planning and management. Disasters of all kinds can cause unthinkable loss of life and property, and can potentially cripple companies and institutions. Preparedness for such eventualities can play a key role, both in saving lives and in containing damage, downtime and costs. The author has thoroughly covered all aspects of planning for and recovering from a disaster: contingency planning, los prevention, facility evacuation, working with the media, computer and data protection, bomb threat response, standby power, self-inspection, and more--all backed up by a directory of federal and state emergency management agencies and ATF offices.