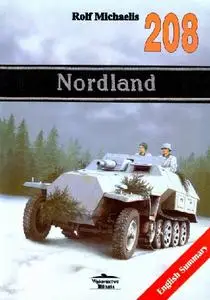 Nordland (Wydawnictwo Militaria 208)
2004 | ISBN: 8372192081 | Polish/English | 84 Pages | PDF | 33,6 MB
The 11th SS Volunteer Panzergrenadier Division Nordland, also known as Kampfverband Warager, Germanische-Freiwilligen-Division, SS-Panzergrenadier-Division 11 (Germanische) or 11. SS-Freiwilligen-Panzergrenadier-Division Nordland, was a Waffen SS, Panzergrenadier division recruited from foreign volunteers. It saw action in Yugoslavia and on the Eastern Front during World War II.