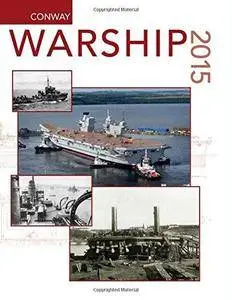 Warship 2015 By Michele Cosentino, Aidan Dodson and more
2015 | 208 Pages | ISBN: 1844862763 | EPUB | 27 MB
Warship 2015 is devoted to the design, development and service history of the world's combat ships. Featuring a broad range of articles from a select panel of distinguished international contributors, this latest volume combines original research, new book reviews, warship notes, an image gallery and much more to maintain the impressive standards of scholarship and research from the field of warship history. This 37th edition features the usual range of diverse articles including: The Battleships of the Patrie Class Postwar Weapons in the Royal Navy The Tragedy of the Submarine Mariotte, Known as the 'Toothbrush and Developments in Modern Carrier Aviation. Contributors to Warship 2015 include Michele Cosentino, Peter Marland, Hans Lengerer and Aidan Dodson.