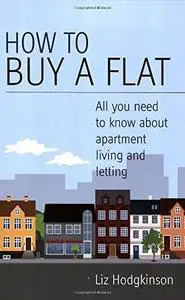 How to Buy a Flat: All You Need to Know About Apartment Living and Letting By Liz Hodgkinson
2006 | 214 Pages | ISBN: 1845281152 | PDF | 8 MB
Buying a flat to live in or to let is different from buying and living in a house. For example, apartments are sold leasehold rather than freehold which means you buy a length of tenure rather than the property itself. This can have serious implications when the freeholder suddenly hikes up the service charges or lands you with a six figure sum for exterior decoration. And more quarrels and lawsuits arise among flat dwellers than with any other type of housing. So it is essential that, if you can't 'love thy neighbor' you can at least co-exist reasonably peacefully together for everyone's benefit. This book explains the complicated leasehold laws governing flats and gives expert advice on how to live amicably in an apartment building. It features topics such as: understanding the laws that govern multiple occupation; the different types of communal housing available; how leases work; management and articles of Association; common problems and their solutions; choosing an ideal apartment; buying the freehold; and dealing with nuisance neighbours.