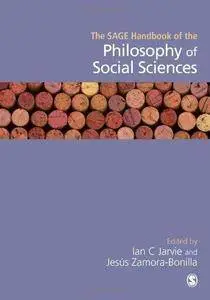 The SAGE Handbook of the Philosophy of Social Sciences By Ian C. Jarvie, Jesús Zamora-Bonilla (Eds.)
2011 | 773 Pages | ISBN: 1847874002 | PDF | 6 MB
In this exciting Handbook, Ian Jarvie and Jesús Zamora-Bonilla have put together a wide-ranging and authoritative overview of the main philosophical currents and traditions at work in the social sciences today. Starting with the history of social scientific thought, this Handbook sets out to explore that core fundamentals of social science practice, from issues of ontology and epistemology to issues of practical method. Along the way it investigates such notions as paradigm, empiricism, postmodernism, naturalism, language, agency, power, culture, and causality.