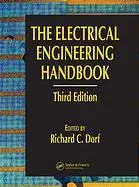 The electrical engineering handbook. Electronics, power electronics, optoelectronics, microwaves, electromagnetics, and radar By Richard C Dorf
2006 | 888 Pages | ISBN: 0849373395 | PDF | 22 MB
''Electronics, Power Electronics, Optoelectronics, Microwaves, Electromagnetics, and Radar delves into the fields of electronics, integrated circuits, power electronics, optoelectronics, electromagnetics, light waves, and radar, supplying all of the basic information required for a deep understanding of each area. It also devotes a section to electrical effects and devices and explores the emerging fields of microlithography and power electronics.''--Publisher's website.