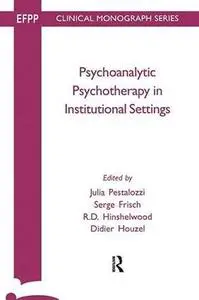 Psychoanalytic Psychotherapy Instituitional Settings By Julia Pestalozzi, Serge Frisch, R.D. Hinshelwood, Didier Houzel
1998 | 256 Pages | ISBN: 1855751984 | PDF | 6 MB
Third volume in the EFPP Monograph series. This volume deals with life and work at the interface between psychoanalytic theory and institutional reality, with contributions from writers across Europe, it provides a fascinating cross-fertilisation of ideas.