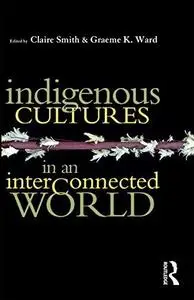 Indigenous Cultures in an Interconnected World (Australian Fulbright papers) By Claire Smith, Graeme K. Ward
2000 | 248 Pages | ISBN: 186448926X | PDF | 1 MB
Globalization creates both risks and opportunities for indigenous peoples. This book describes successful strategies which have been used by indigenous peoples to promote and protect their identities and cultural values in the face of pressures arising from an interconnected world. The text features a cross-discplinary integration which takes a holistic approach - in line with that of indigenous peoples - and includes vignettes of indigenous cultural practices.