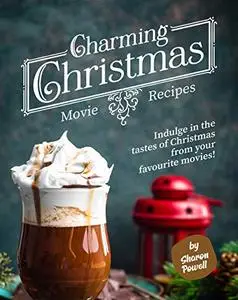 Sharon Powell, "Charming Christmas Movie Recipes: Indulge in the tastes of Christmas from your favourite movies!"
English | 2020 | ASIN: B08KFYJ27C | 79 pages | EPUB | 3.1 MB
The perfect Christmas is about a lot of things; two of those things are snow-filled movies and delicious food. So, how about we recreate the food from some of our favourite Christmas movies? Home Alone Mac and Cheese, yum! The Santa Clause Hot Cocoa… even more yum! Whatever you can think about I have included in this book, main dishes, snacks, drinks and, of course, desserts.
So, load up your favourite movies and let's get started making the dishes of a lifetime.