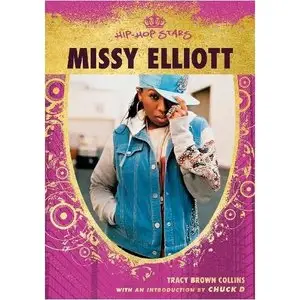 Missy Elliott (Hip-Hop Stars) By Tracy Brown Collins
Publisher: Chelsea House Publications 2007-08 | 104 Pages | ISBN: 079109569X | PDF | 9 MB
Missy Elliott always knew what she wanted to be: a superstar. Singing, writing songs, and dreaming of fame helped her get through a rough childhood while maintaining the boldness, creativity, and playfulness that defines the music she makes today. A prolific songwriter and producer on top of being a multiplatinum recording artist, Missy Elliott's contributions to hip-hop culture are countless. Filled with eye-catching, full-color photographs and revealing biographical details, this book chronicles Missy Elliott's life from her early struggles to her great triumphs as one of the most acclaimed talents in hip-hop.

DoWnLoAd FiLe
mirror
mirror
>>:: NO PASSWORD ::<<
>>::..::!!!NO MIRRORS!!!::..::<<