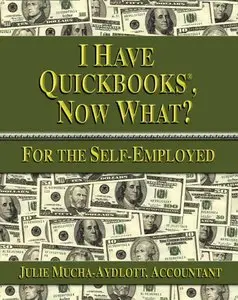 I have QuickBooks, Now What? By Julie Mucha-Aydlott
Publisher: San Diego Business Accounting Solutions 2007-04-23 | 342 Pages | ISBN: 0979412404 | PDF | 15 MB
This book is a must have for anyone starting a business. The book walks you through the setup process for setting up a business using Quickbooks. The book will give invaluable information that only someone who has been in the bookkeeping business and experienced it can give you. The book offers insight into things to look out for and how to troubleshoot problems that only an experienced professional bookkeeper can offer.

DoWnLoAd FiLe
mirror
mirror
>>:: NO PASSWORD ::<<
>>::..::!!!NO MIRRORS!!!::..::<<