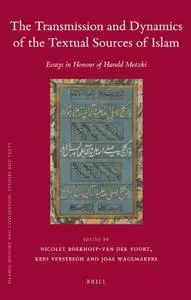 Nicolet Boekhoff-van der Voort, Kees Versteegh, Joas Wagemakers, "The Transmission and Dynamics of the Textual Sources of Islam"
English | 2011 | ISBN: 9004203893 | PDF | pages: 512 | 4.2 mb
For many Muslims, the textual sources of Islam provide the guiding principles on which they base their beliefs. These texts have also been studied by Western scholars of Islam for centuries. Most of their work has focussed on the historicity of the texts, often at the expense of the study of Muslims' highly diverse interpretation and application of these sources in everyday life. This volume provides new insights into the transmission of these sources (primarily the Qurn and the adth) and combines this with the dynamics of these scriptures by paying close attention to how believers in the Muslim world as well as the West interpret and apply them. As such, this volume provides a fascinating overview of how the sources of Islam are dated, debated and negotiated.Contributors include: Nicolet Boekhoff-van der Voort, Gregor Schoeler, Maribel Fierro, Fred Leemhuis, Claude Gilliot, Andreas Görke, Jens Scheiner, Michael Lecker, Maher Jarrar, Gerard Wiegers, Uri Rubin, Kees Versteegh, Joas Wagemakers, Herbert Berg, Abdulkader Tayob, Roel Meijer, Martijn de Koning, Carmen Becker and Ulrike Mitter.