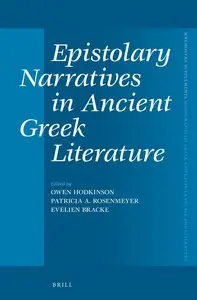 Owen Hodkinson, "Epistolary Narratives in Ancient Greek Literature (Mnemosyne, Supplements)"
ISBN: 9004249605 | 2013 | PDF | 425 pages | 4.8 MB
"Epistolary Narratives" presents detailed literary readings of a wide range of Greek literary letter collections across a range of genres, cultural backgrounds, and time periods, leading collectively towards a better appreciation of Greek epistolary collections as a unique literary phenomenon.
No Mirrors Please!!!

Please inform me if link is dead!