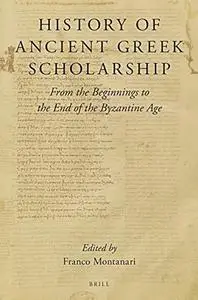 History of Ancient Greek Scholarship From the Beginnings to the End of the Byzantine Age by Franco Montanari
2020 | ISBN: 9004427406 | English | 720 pages | PDF | 3 MB
This is the first book, after J. E. Sandys, to cover the multiform fied of ancient scholarship from the beginnings to the fall of Byzantium. It is worth underlining the benefits of a work with multiple expert voices in a field so complex. The book is based on the four historiographical chapters of Brill's Companion to Ancient Greek Scholarship (2015), which have been updated and rethought.