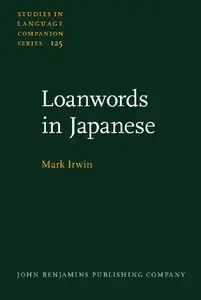 Loanwords in Japanese (Studies in Language Companion Series) by Mark Irwin
English , Japanese | 2011 | ISBN-10: 9027205922 | PDF | 295 pages | 20 MB
Loanwords in Japanese is the first monograph in a Western language to offer a systematic and coherent overview of the vast number of words borrowed into Japanese since the mid-16th century.
Its publication is timely given the fact that the loanword stratum's recent exponential growth has given rise to recent Japanese government publications seeking to outlaw foreign vocabulary or, at the very least, offer native translations. Beginning with a history of loanwords, chapters cover loanword phonology, loanword morphology, loanword orthography and official and public attitudes to Japanese loanwords. The volume will be of interest to a wide range of researchers, scholars and students of the Japanese language.