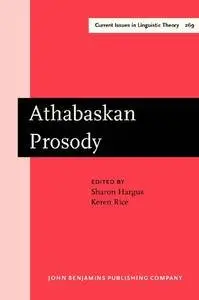 Sharon Hargus, Keren Rice, "Athabaskan Prosody"
English | 2005 | ISBN: 9027247838 | PDF | pages: 449 | 61.7 mb
This collection of articles on stress and tone in various Athabaskan languages will interest theoretical linguists and historically oriented linguists alike. The volume brings to light new data on the phonetics and/or phonology of prosody (stress, tone, intonation) in various Athabaskan languages, Chiricahua Apache, Dene Soun'liné, Jicarilla Apache, Sekani, Slave, Tahltan, Tanacross, Western Apache, and Witsuwit'en. As well, some contributions describe how prosody is to be reconstructed for Proto-Athabaskan, and how it evolved in some of the daughter languages.