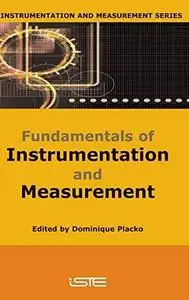 Fundamentals of Instrumentation and Measurement By Dominique Placko
2007 | 555 Pages | ISBN: 1905209398 | PDF | 10 MB
This examination of the general principles of instrumentation processes for scientists and industrial engineers explains the theoretical analysis of physical phenomena used by standard sensors and transducers to transform a physical value into an electrical signal. The preprocessing of these signals through electronic circuits-including amplification, signal filtering, and analog-to-digital conversion-are then detailed, as are instrumentation and measurement chains, sensor modelling, digital-signal processing and diagnostic methods, smart sensors, and microsystem design. In addition, numerous industrial examples are provided.