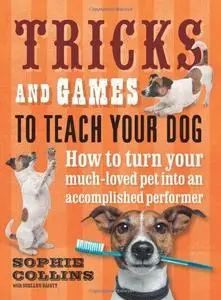 Tricks and Games to Teach Your Dog : How to Turn Your Well-loved Pet into an Accomplished Performer By Collins, Sophie; Dainty, Suellen
2012 | 214 Pages | ISBN: 1908005696 | EPUB | 26 MB
Does your much-loved pet have a rather limited repertoire? Well, now you can combine play with trick-training and have plenty of fun, too. A full range of safe, imaginative games and easy-to-teach tricks guarantees that there's something here for every dog, whatever their breed, age or temperament, from the simple to the challenging. Put the joy back into your playtime - and amaze and impress your family and friends!