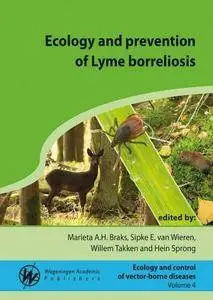 Ecology and Prevention of Lyme Borreliosis 2016 (Ecology and Control of Vector-Borne Diseases) by Willem Takken
English | 2016 | ISBN: 9086862934 | 462 Pages | PDF | 17.78 MB
How can nature be protected and biodiversity be preserved while the threats of zoonotic diseases are minimised? Expanding nature areas and creating ecological networks across Europe is not only beneficial for wildlife, but also for the pathogens they carry. A prominent case is Lyme borreliosis, which has risen from relative obscurity to become a major public health problem in Europe. The Dutch research program 'Shooting the messenger' took a 'One Health' approach aiming at the development of sustainable measures for the prevention of Lyme borreliosis. An interdisciplinary network of researchers, public health experts, and nature managers gained and shared knowledge in the ecological processes of ticks, Lyme spirochaetes and their vertebrate hosts as well as in the human epidemiology of tick bites and Lyme borreliosis. These new insights, together with new intervention methods and strategies, are described in this book.