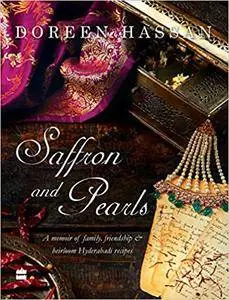 Doreen Hassan, "Saffron and Pearls: A Memoir of Family, Friendship & Heirloom Hyderabadi Recipes"
ISBN: 9352770323 | 2018 | EPUB | 240 pages | 35 MB
For the Hassan family, Hyderabad is not just where their roots lie; it is also the city that informs the way they lead their lives. Known and loved for their legendary hospitality for over four decades, Doreen and Peter Hassan have preserved a way of life, a culture and a cuisine with great affection and pride. This is not a collection of Hyderabadi recipes that stops at the biryani or the mirch ka salan or kebabs. This is a collection that captures the vibrant soul of erstwhile Hyderabad. It is a personal story a tribute to the city that the Hassans call home.