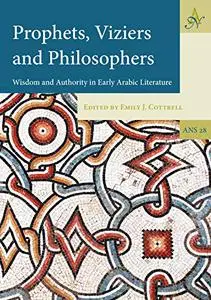 Prophets, Viziers and Philosophers: Wisdom and Authority in Early Arabic Literature (Ancient Narrative Supplement) by Emily J. Cottrell
2021 | ISBN: 9493194191 | English | 421 pages | PDF | 3 MB
The collection of essays assembled in this volume addresses the models of divine and practical wisdom in some of the earlier Arabic prose texts passed down to us. All essays were initially presented and discussed at an international conference held at the Freie Universität Berlin in October 2014. More than isolated case studies, the contributions offer ground-breaking new research on essential works and figures of the early translation movement (from Greek, Syriac and Middle-Persian into Arabic). They also address, from the viewpoints of intertextuality and philology, the dissemination process of innovative syntheses elaborated by original medieval thinkers.