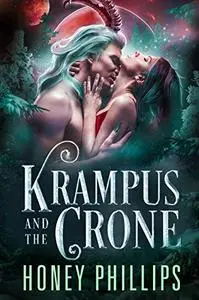 Honey Phillips, "Krampus and the Crone: A SciFi Alien Warrior Holiday Romance"
English | 2020 | ASIN: B08LST71VR | 104 pages | EPUB | 0.172 MB
Can a horned alien warrior and an isolated woman grant two children their holiday wish for a family?
Jaelle is lonely. Ostracized by the village, like her mother and grandmother before her, she poses as an old witch in order to eke out a meager living selling herbal remedies to people who don't want to admit they need her help. When children start disappearing from the village, she is determined to find an answer to the riddle. She doesn't expect to find a massive, horned alien - one who sees through all her disguises.
Since crash-landing on K.R.S Three, Commander Krampusarian D'Marchandar spends his time working on his ship and secretly observing the other inhabitants. During his explorations, he discovers a strange, beautiful female. It is an impossible attraction - but when he sees her treatment at the hands of the other villagers, he decides she is his to protect.
A sweet and steamy holiday tale featuring two precocious orphans, a determined heroine, an unexpected hero, and, of course, a very happy ending! (Intended for mature audiences.)