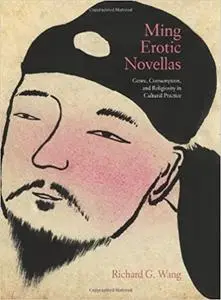 Richard Wang, "Ming Erotic Novellas: Genre, Consumption, and Religiosity in Cultural Practice"
English | 2011 | ISBN: 9629964589 | PDF | pages: 331 | 15.3 mb
By analyzing a group of literary (wenyan) novellas, this study of late-Ming material culture focuses on an erotic fiction genre, the marketing and consuming strategies behind it, and the Daoist allegory contained within. Richard Wang examines these works and their significance in the development of Ming-Qing fiction in light of the sociology of literature and Ming cultural context. Specific features of the presentation of eroticism in these novellas include the legitimation of sexuality in cosmological thinking, the moralization and politicalization of sexuality, the medical discourse on sexuality, pleasure prescribed by ars erotica, and the religious dimension of sexuality.