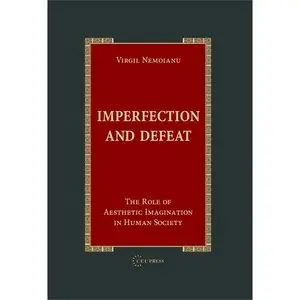 Imperfection And Defeat: The Role of Aesthetic Imagination in Human Society
Publisher: Central European University Press | pages: 150 | 2006 | ISBN: 963732657X | PDF | 11,6 mb
Any theory of the secondary has to be a theory of corruption, subversion, and decay. Historical progress is composed of human efforts towards the shaping and organization of reality. Historical progress is the domain of rationality, pleasure, and increase, where the supreme law is the law of subordination; details have to become parts of wholes, individuals parts of communities, and the environment and subjectivity must be harmonized for the sake of pleasure and according to the dictates of desire. The universe is reconstructed and unified over larger and larger areas. Evolution is meant as the embodiment of the good, and accordingly (if this is true) hypotactic strategies constitute the very substance of history.