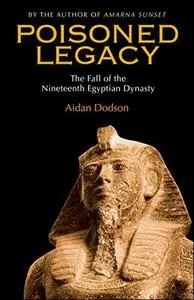 Poisoned Legacy: The Fall of the Nineteenth Egyptian Dynasty by Aidan Dodson
English | December 15, 2010 | ISBN: 9774163958 | True PDF | 256 pages | 245 MB
After the death of Rameses II, the Nineteenth Dynasty soon fell into decline and familial conflict, culminating in a final civil war that ended with the accession of a new dynasty. Sethy I and Rameses II's promotion of a concept of a wider 'royal family' may have sown the seeds for the conflicts among their descendants.
Aidan Dodson explores the mysteries of the origins of the usurper-king Amenmeses and the career of the 'king-maker' of the period, the chancellor Bay. Having helped to install at least one pharaoh on the throne, Bay's life was ended by his abrupt execution, ordered by the woman with whom he had shared the regency of Egypt for the young and disabled King Siptah. Finally, the author considers how that woman—Tawosret—became the last true female pharaoh, and how she finally lost her throne to the founder of the Twentieth Dynasty, Sethnakhte.