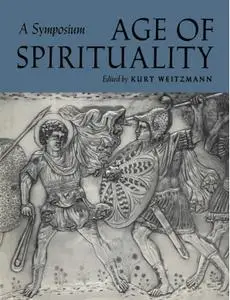 Kurt Weitzmann, "Age of spirituality: A symposium"
1980 | ISBN: 0870992295 | English | PDF | 184 pages | 23.7 MB
In 1977 The Metropolitan Museum of Art presented Age of Spirituality: Late Antique and Early Christian Art, Third to Seventh Century, the largest exhibition ever to focus on the period that spans the transition between the classical and medieval ages. In keeping with the didactic spirit of the exhibition, the Museum held a symposium in November 1977 to provide the public with a broad background for appreciation of this little-known field and to offer art historians the provocative speculations and conclusions of their colleagues. In addition to art history, the distinguished scholars who participated in the symposium discussed the theology, literature, politics, economics, and architecture of the first centuries of the Christian Era. With its treatment of this complex period in scope and depth, Age of Spirituality: A Symposium is an ideal companion volume to the comprehensive exhibition catalogue, published by the Metropolitan Museum in association with Princeton University Press.

Appearing in this book are the nine papers delivered by guest lecturers, as well as an introduction by editor Kurt Weitzmann, Professor Emeritus at Princeton University and, as Consultative Curator at the Metropolitan Museum, principal organizer of the exhibition.