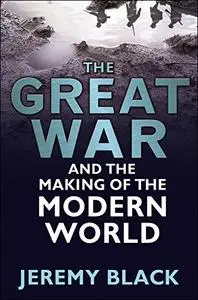 The Great War and the Making of the Modern World by Jeremy Black
2011 | ISBN: 0826440932 | English | 360 pages | EPUB | 0.3 MB
This new work demonstrates how the outcome of the First World War has formed the modern world we live in today. The First World War was the Great War for its leading participants. In revisiting the events of 1914-1918 a century on, Jeremy Black considers how we now look at the impact of the conflict across the globe and how it came to be World War I in our consciousness. For millions, both soldiers and civilians, the conflict proved fatal. The suffering and loss of the war provides much of its resonance and significance, but this book seeks to throw light beyond this, not least in asking how it ended in victory and defeat. Casting aside the conventional narrative, Jeremy Black returns to a vast range of original sources and investigates not only the key events of the war, but its consequences in restructuring the old order. As its significance has changed with time, and not only with the loss of first-hand testimony, Black considers the struggle not only in its historical context but through its memorialisation today.