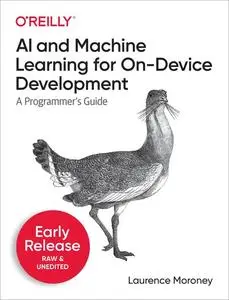 AI and Machine Learning for On-Device Development
English | 2021 | ISBN: 9781098101749 | 403 Pages | EPUB | 28 MB
AI is nothing without somewhere to run it. Now that mobile devices have become the primary computing device for most people, it's essential that mobile developers add AI to their toolbox. This insightful book is your guide to creating and running models on popular mobile platforms such as iOS and Android.