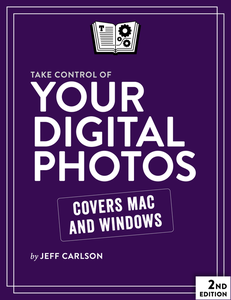 Take Control of Your Digital Photos, 2nd Edition
by Jeff Carlson
English | 2019 | ISBN: 9781947282452 | 162 Pages | EPUB | 22.80 MB
Are you drowning in a sea of digital photos? Unable to find the shots you're looking for, or to stay on top of managing all the photos you're taking? Digital photography expert Jeff Carlson gives you a plan for tackling this problem, starting with preparing your camera ahead of time, then choosing the right app to manage your photos, judging and organizing your photos, and backing up your photos for safekeeping.