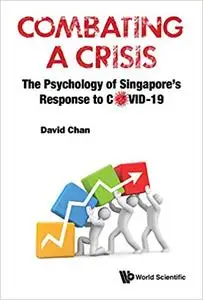 David Chan, "Combating A Crisis: The Psychology Of Singapore's Response To Covid-19"
English | 2020 | ISBN: 9811220557 | 157 pages | EPUB | 0.3 MB
The COVID-19 pandemic has caused, and will continue to cause, great disruptions to lives, livelihoods, ways of life, and quality of life. We will need to learn to live with the coronavirus for a long time, even as we combat the coronavirus crisis collectively and fight our own daily battles individually. This book examines Singapore's reaction and response to the coronavirus and draws lessons for crisis management, psychological preparedness, and adaptability.Consisting of 12 chapters, the book is organized into three parts. Part 1 elaborates on the context of the coronavirus crisis and discusses human reactions to the outbreak and the key adaptation challenges that people faced. Part 2 discusses Singapore's leadership and public responses, focusing on negative emotions, social responsibility, adoption of new technology for contact tracing, and the handling of the outbreak among migrant workers at the dormitories. Part 3 addresses issues of psychological preparedness amid the evolving COVID-19 situation, in terms of adapting to post-pandemic realities, enabling positive attitudes and experiences, building psychological capital, and learning to work together to emerge stronger and better from the coronavirus crisis.