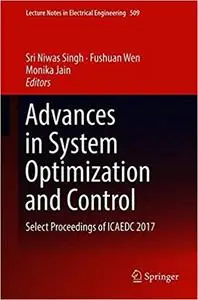 Sri Niwas Singh, "Advances in System Optimization and Control: Select Proceedings of ICAEDC 2017 "
English | ISBN: 9811306648 | 2019 | 268 pages | EPUB, PDF | 7 MB + 9 MB
This book comprises select proceedings of the International Conference on Advancement in Energy, Drives, and Control. It covers frontier topics in optimization and control. It covers applications of optimization processes in areas such as computer architecture, communication systems, system optimization, signal processing, fluid dynamics and process control. This book is of use to researchers, professionals, and students from across engineering disciplines.