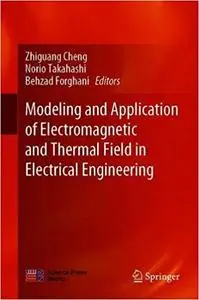 Zhiguang Cheng, "Modeling and Application of Electromagnetic and Thermal Field in Electrical Engineering"
English | ISBN: 9811501726 | 2020 | 685 pages | PDF | 38 MB
Co-authored by an international research group with a long-standing cooperation, this book focuses on engineering-oriented electromagnetic and thermal field modeling and application. It presents important contributions, including advanced and efficient finite element analysis used in the solution of electromagnetic and thermal field problems for large and multi-scale engineering applications involving application script development; magnetic measurement of both magnetic materials and components under various, even extreme conditions, based on well-established (standard and non-standard) experimental systems; and multi-level validation based on both industrial test systems and extended TEAM P21 benchmarking platform. Although these are challenging topics, they are useful for readers from both academia and industry.