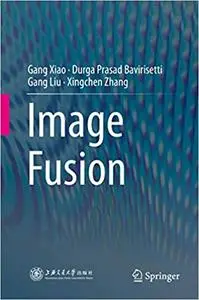 Gang Xiao, "Image Fusion"
English | ISBN: 9811548668 | 2020 | 422 pages | PDF, EPUB | 17 + 73 MB
This book systematically discusses the basic concepts, theories, research and latest trends in image fusion. It focuses on three image fusion categories – pixel, feature and decision – presenting various applications, such as medical imaging, remote sensing, night vision, robotics and autonomous vehicles. Further, it introduces readers to a new category: edge-preserving-based image fusion, and provides an overview of image fusion based on machine learning and deep learning. As such, it is a valuable resource for graduate students and scientists in the field of digital image processing and information fusion.