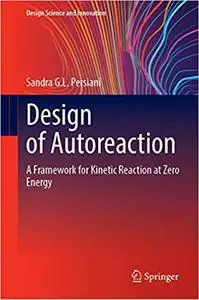 Sandra G.L. Persiani, "Design of Autoreaction: A Framework for Kinetic Reaction at Zero Energy "
English | ISBN: 981156177X | 2020 | 219 pages | EPUB, PDF | 25 MB + 9 MB
This book provides the readers with a timely guide to the application and integration of interdisciplinary principles from the fields of kinetic design, mechanics, energy and materials engineering in the fields of architecture and engineering design. It explores the potential integration of autoreactive solutions, unpowered kinetic systems triggered by changes in the surrounding latent energy conditions, within man-made artefacts with added functionality and efficiency. Related interdisciplinary parameters are explored discussing morphology, mechanics, energy and materials in detail. Each chapter examines the implications of autoreactivity in one specific field, providing a general overview and listing relevant motion design parameters and identifying for the reader those aspects that have a high potential to open up for new design directions. The book guides readers through a highly multidisciplinary field of design, offering an extraordinary resource of knowledge for professional architects, engineers and designers, as well as for university teachers, researchers and students. Interdisciplinary research is presented throughout the book as a powerful resource that can serve architecture and design, and a learning method to rethink innovative, optimal and sustainable solutions.