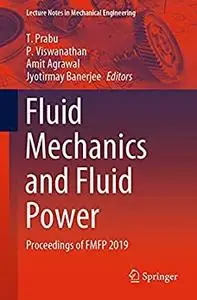 Fluid Mechanics and Fluid Power
English | 2021 | ISBN: 9811606978 | 865 Pages | PDF | 34 MB
This book comprises select proceedings of the 46th National Conference on Fluid Mechanics and Fluid Power (FMFP 2019). The contents of this book focus on aerodynamics and flow control, computational fluid dynamics, fluid structure interaction, noise and aero-acoustics, unsteady and pulsating flows, vortex dynamics, nuclear thermal hydraulics, heat transfer in nanofluids, etc. This book serves as a useful reference beneficial to researchers, academicians and students interested in the broad field of mechanics.