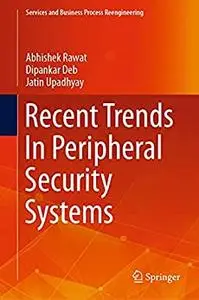 Recent Trends In Peripheral Security Systems (Services and Business Process Reengineering)
English | 2021 | ISBN: 9811612048 | 183 Pages | EPUB | 47 MB
This book covers selected topics and methods for peripheral security, which are gaining attention nowadays. The book discusses the security arrangement and methods for monitoring the inside/outside entry of peripheral areas that need to be secured. It relates to a periphery, often portable device (as well as the methods employed, and systems including such a peripheral device and a host central command device with which the local geographical command device communicates), enabling one or more security operations performed by the peripheral device. It also covers the security scenario of snow-prone areas in a remote location. It also elaborates how we can secure the person and devices in extremely cold conditions and rescue them. This book helps the researchers, academicians, and industry persons working in security areas to protect unauthentic entry in large scale areas that may be defense camps or civilian applications like large-sized bungalows, institutes, and organizations of national importance. The experimental results are in close conformance to the proposed methodologies.