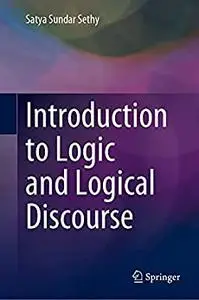 Introduction to Logic and Logical Discourse
English | 2021 | ISBN: 981162688X | 385 Pages | PDF EPUB | 8 MB
This book focuses on logic and logical language. It examines different types of words, terms and propositions in detail. While discussing the nature of propositions, it illustrates the procedures used to determine the truth and falsity of a proposition, and the validity and invalidity of an argument. In addition, the book provides a clear exposition of the pure and mixed form of syllogism with suitable examples. The book encompasses sentential logic, predicate logic, symbolic logic, induction and set theory topics. The book is designed to serve all those involved in teaching and learning courses on logic. It offers a valuable resource for students and researchers in philosophy, mathematics and computer science disciplines. Given its scope, it is an essential read for everyone interested in logic, language, formulation of the hypotheses for the scientific enquiries and research studies, and judging valid and invalid arguments in the natural language discourse.