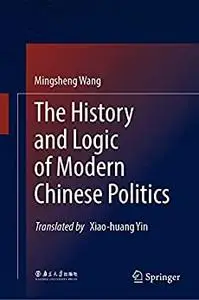 The History and Logic of Modern Chinese Politics
English | 2021 | ISBN: 9811637156 | 414 Pages | PDF | 5 MB
This book explores the history and development of modern Chinese politics. Written by Dr. Mingsheng Wang, a renowned Chinese political scientist, it presents a truly groundbreaking and thought-provoking study of the sociopolitical forces behind China's gradual emergence as a new global power in the 20th century and its rapid rise as the world's second-largest economy over the past 40 years. The author's argument, illuminated by comparative theoretical analyses based on meticulously detailed empirical research, functions as a lens through which readers can better understand China's remarkable accomplishments as well as consider broader issues that have perplexed many: Is there a China Path to sociopolitical progress? What is "socialism with Chinese characteristics"? Can China redefine its niche and maintain its growing momentum in an increasingly multilateral world? And finally, what lessons can we draw from China's continuing progress in the post-COVID era?