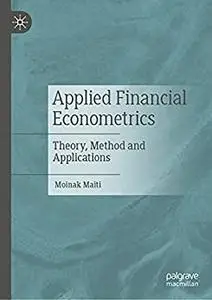 Applied Financial Econometrics: Theory, Method and Applications
English | 2021 | ISBN: 9811640629 | 305 Pages | PDF EPUB | 49 MB
This textbook gives students an approachable, down to earth resource for the study of financial econometrics. While the subject can be intimidating, primarily due to the mathematics and modelling involved, it is rewarding for students of finance and can be taught and learned in a straightforward way. This book, going from basics to high level concepts, offers knowledge of econometrics that is intended to be used with confidence in the real world. This book will be beneficial for both students and tutors who are associated with econometrics subjects at any level.