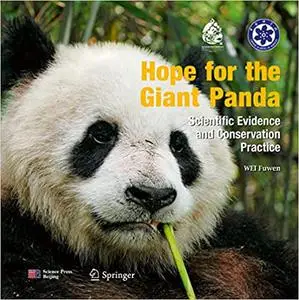 Hope for the Giant Panda: Scientific Evidence and Conservation Practice
English | 2022 | ISBN: 9811664773 | 169 Pages | PDF True | 363 MB
In this book, the author gathered together all the latest evidence and progress in the scientific studies of panda's past, present and future, especially how he has introduced advanced scientific techniques such as population genomics, metagenomics and evolutionary genomics into the study of wild pandas. These scientific stories systematically unveiled the evolutionary history, adaptive strategy, cause of endangerment, and evolutionary potential of the giant panda under environmental changes and anthropogenic pressure, highlighting its evolution in every aspect of its body and behavior to adapt the transition to specialized bamboo diet. With illustrative examples and plentiful photographs taken in the wild, the secret life of pandas and the science behind are sure to satisfy reader's curiosity. Among the other things, this book gives answers to the frequently asked questions of whether the panda is an "evolutionary cul-de-sac" and whether there remains hope for them to survive and enjoy a brighter future.