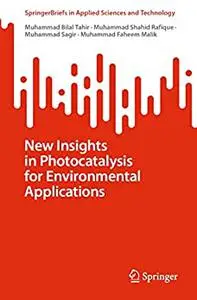 New Insights in Photocatalysis for Environmental Applications
English | 2022 | ISBN: 9811921156 | 122 Pages | PDF EPUB | 5 MB
This book explains the basic and fundamental aspects of nanotechnology and the potential use of nanostructured photocatalysts in various applications, especially in the context of the environment and energy harvesting. It describes the preparation and characterization of unique nanostructured photocatalysts and provides details of their catalytic action, and also discusses the design of new types of photocatalysts with controlled nanostructures. Given its broad scope, the book will appeal to academic and industrial researchers interested in heterogeneous photocatalysis, sustainable chemistry, energy conversion and storage, nanotechnology, chemical engineering, environmental protection, optoelectronics, sensors and surface and interface science.