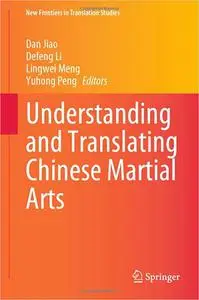 Dan Jiao, "Understanding and Translating Chinese Martial Arts "
English | ISBN: 9811984247 | 2023 | 152 pages | PDF | 4 MB
The present book features some introductory discussions on martial arts for the international audience and highlights in brief the complexities of translating the genre into English, often from a comparative literature perspective. Martial arts, also known as Kungfu or Wushu, refer to different families of Chinese fighting styles over many centuries. Martial arts fiction, or Wuxia literature, is a unique genre that depicts adventures of martial artists in ancient China. Understanding martial arts and the Chinese culture and philosophy behind them creates an intriguing experience, particularly, for non-Chinese readers; translating the literature into English poses unparalleled challenges for translators not only because of the culture embedded in it but also the fascinating martial arts moves and captivating names of many characters therein.
Read more