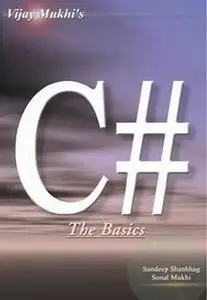 Vijay Mukhi, Sandeep Shanbhag, Sonal Mukhi,"C# the Basics"
Publisher: Tech Publications Pte Ltd | ISBN: 9812140344 | edition December 31, 2001 | PDF | 446 pages | 1.1 mb
C# is pronounced as \"C sharp\". It is a new programming language that enables programmers in quickly building solutions for the Microsoft .NET platform.
Today, one cannot, just cannot, afford to ignore C#. It is our considered opinion that it holds immense promise and we are going to try our best, through this book, to help you realize its potential. Be assured, we are not going to teach you just another programming language. It is our intention to help you apply C# in practical situations, to actually implement your newly acquired knowledge on the Net.