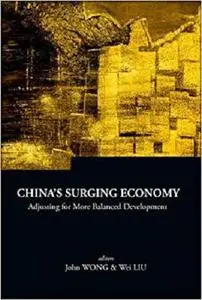 China's Surging Economy: Adjusting for More Balanced Development (Series on Contemporary China) by John Wong, Wei Liu, Mu Yang
English | June 15, 2007 | ISBN: 9812706275 | 380 pages | PDF | 2.08 MB
The Chinese economy today is at a critical crossroads. Sustained rapid growth has given rise to structural strains as well as sectoral imbalances. It has also generated socio-economic problems such as rising income inequality, rural discontent and environmental degradation. All of these must be addressed before China can enter the next lap of high growth.Containing 12 chapters, this volume is a collaborative effort of leading economists from Beijing, Singapore and elsewhere in the region in analyzing China's economic growth prospects and their concomitant problems and constraints.